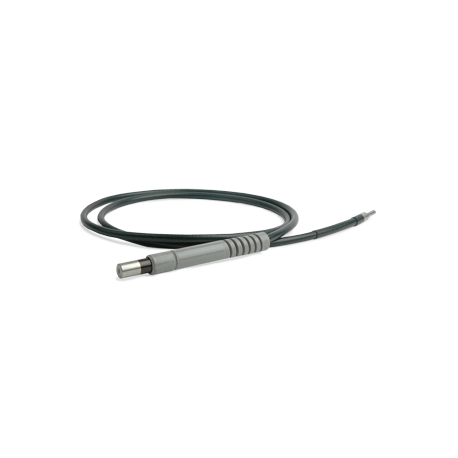  
Guide-lumière liquide pour sources X-Cite
Description
Les sources X-Cite se connectent au microscope à travers un guide-lumière et un adaptateur de couplage. 
Celle-ci sont disponibles en 3 mm de diamètre et deux longueurs (1500 et 3000 mm)
Features & benefits
Isolates microscope from electrical noise.
Isolates microscope from mechanical vibration.
No heat transferred to microscope.
Uniformly illuminated field of view.
Spécifications
 Those liquid light guides have a core diameter of 3mm and are available in either 1500mm or 3000mm lengths.
Those light guide can be used with the following X-Cite units
6 autres produits dans la même catégorie :